Why Work With Us?
Here's what our satisfied customers are saying about us:
Trisha Cheney
I'd highly recommend Lakepoint Real Estate. Trish Cheney was my agent and she helped me find & purchase the perfect piece of property at a great price. Thank you!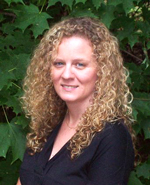 Joelle Pelletier
Joelle was outstanding during the whole process that went very smoothly. We would highly recommend her for any real estate transactions in the future.
Gail Rizzo
Gail represented Lakepoint well by providing us excellent service, and facilitating the process of the sale. Additionally, other staff members at the office were helpful in relaying messages in a timely manner. We would definitely recommend your agency and Gail to friends and family.
Becky Dunbar
I definitely would refer friends and family Becky Dunbar. I chose Lakepoint as I had the prior relationship with Becky. Becky sold the property within a day of it being listed. Superb work on her part. She was professional throughout and was very responsive.
Becky Dunbar
I had a very positive experience working with Becky Dunbar on the sale of my property. She was the broker for the seller when I purchased the camp in 1992. I had a positive experience with her then so I contacted her when I was now selling the property. I was satisfied with all aspects of this transaction.
Trisha Cheney
Trish is to be commended for excellent service. She staged the property and took pictures for the website did an excellent job. Advertising through the website and in print was produced in a timely fashion and effective in getting quick responses for showings.
Pat Donahue
I enthusiastically recommend Lakepoint Real Estate and Pat Donahue to anyone interested in buying or selling lakefront property. I have already recommended your agency to a potential seller .
Gail Rizzo
When we were vacationing last September we noticed the property in the village for sale. We worked mostly Gail Rizzo. Having worked in real estate myself for many years in Rhode Island, I knew how things went with sellers, buyers, inspections, etc. This by far was the easiest transaction ever!
Becky Dunbar
"We were extremely pleased with our choice of brokers. The right broker makes the process much less stressful. We certainly chose well. Your years of experience, timely insights and quick responsiveness to our many calls were most appreciated. In short, thank you Becky for a very professional job well done"

Gail Rizzo
"Gail was not just a broker during this process. She became our trusted friend. The hours she spent on assuring this home became ours was heartwarming. Not a rainstorm, snowstorm or any other issues that were beyond our control could keep her from getting this deal done. She has our best interest at heart. She is a true professional. And I am beyond grateful for her knowledge, guidance, friendship and wisdom."